UmaYon is a spin-off series of Uma Musume Pretty Derby, first revealed as a four-panel comic in 2018 with later on receiving an animated version in 2020. 
UmaYon - Mini Comics!
[
]
UmaYon - Mini Comics! is the Uma Musume franchises own four-panel comic series. Each chapter focuses on a handful of characters in this slice-of-life comedy manga spinoff. 
Anime
[
]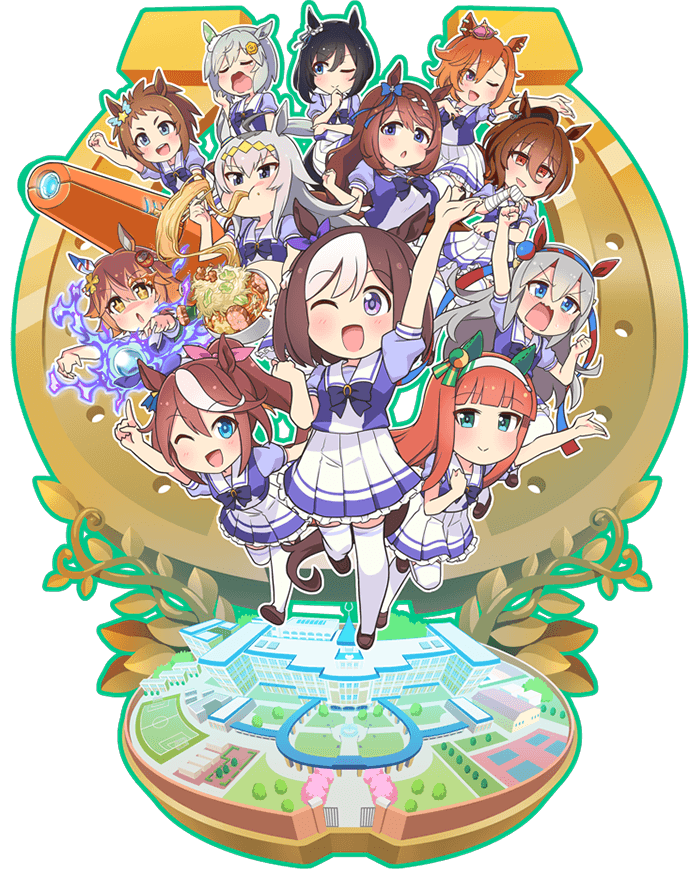 The Anime version was first announced on December 15th 2018, with the second promotional video being shown on March 22nd 2020. It aired on July 7th and ended on September 22nd with 12 episodes aired overall. The Anime version had original storylines not seen in the comics.